2012 Tuition and Events Timetable
Reiki Tuition All Levels in Milton Keynes
-ongoing and can be booked daytimes or evenings to suit.
The Massage & Bodywork Playday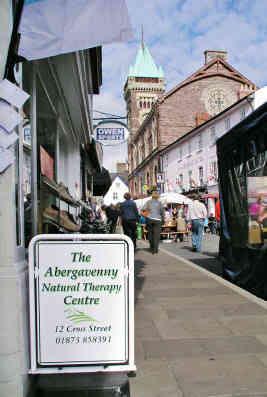 on the 16th December at Abergavenny Natural Therapy Centre will be an opportunity for folks interested in touch and movement to feel and experience working with a number of modalities including Thai bodywork, Hawaiian Lomilomi, Shaking, Passive Movements, Myofascial release, Acupressure, & Lymph drainange. It is open to all abilities and levels of experience, as an experiential day intended to build on existing skills and open participants to the creative and intuitive potential of touch based therapy treatments. The day is £50 per person to attend. There are no concessions available on this already reduced rate. CPD certificates are available for students for the workshop, and the day runs from 10am - 5pm with an hour for lunch.
Winter Warmer Event @ True Bliss & White Label
Thursday, 20 December 2012 17:00 until 23:00 Barton Road, Water, Eaton, MK2 3HU
As a special treat to our clients we are offering a Winter Warmer Evening @ True Bliss.We will be offering Free taster sessions to all who attend, as well as 25% off all gift vouchers bought on the night.
Come along and try Hot Stone massage, Hot Oil Hawaiian Lomi Lomi,
Thai Herbal Compress Massage, as well as a specially blended winter warmer rub for hands and feet.
Any of you that came along to the opening will be aware of what kind of night to expect as usual we will be doing a bit of seasonal food and drinks, as well as a world famous storyteller to entertain you!
It would be great if as many of you could rsvp and give us an idea of how many guest you are bringing on the night, all are welcome. Call the salon on 01908 821212 to let us know or join the event at:
http://www.facebook.com/events/206202859514098/
Thai Massage Training 2013
Looking at 27/28th Jan and 9/10th Feb for Thai Massage Workshops 1 and 2 at Bere House Glastonbury. I will be teaching introductory techniques over the first weekend, with more advanced skills following on during the second workshop. I trained in Koh Phangan Thailand in 2008, and completed advanced training in 2010, also in Glastonbury! Places are limited to a maximum of 6 participants so please contact me if you are interested. ♥ both weekends will be £500, or folks can just come onto the 1st one for £250. I offer a concession rate for £350 for the full 4 days training or £200 for the intro weekend with proof of benefits. There is opportunity to complete case study assignment and be assessed for a level 1 Thai Massage Practitioner qualification on completion of the 2 weekends.